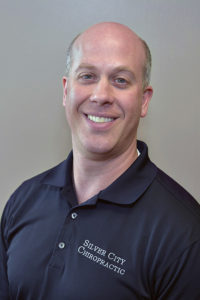 Dr. Joseph Christman
Chiropractic Physician
Dr. Joseph Christman is a 1998 graduate of Life Chiropractic College West. He specializes in extremities and difficult spinal cases. He has been an athlete all his life and is knowledgeable in nutrition and exercise protocols. Dr. Christman improves the quality of patient's lives through an emphasis on holistic and corrective Chiropractic care. A family-focused leader, Dr. Joe has been a wellness advocate for his patients for more than 20 years.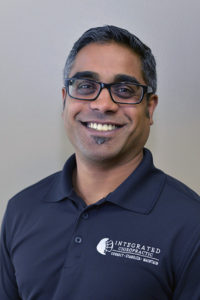 Dr. Sean Joseph
Chiropractic Physician, Certified Kinesio Taping Practitioner
Dr. Sean Joseph graduated from the National University of Health Sciences in Lombard, Illinois in 2002. He has promoted wellness professionally for nearly two decades. He works with local sports clubs, athletes and non-athletes alike who are interested in improving their health. Currently he's the Chief Medical Director for both the Kitsap Admirals ABA Basketball Team and the Kitsap Fliers USA Track and Field Team. His passion is treating patients struggling with musculoskeletal and neurological pain and restoring them to a better way of life. He's a devoted husband, father and foster parent who loves serving his community.
Dionne Joseph
Lead Wellness Coach
Dionne is a certified Ideal Protein coach who lost 25 pounds following the protocol way back when. Since then she's learned to cook healthier meals (and actually eat them), get a daily dose of iron in the form barbells and kettle bells and is usually training to improve her time in an upcoming half marathon.
It's not all about fitness though as inspiration comes in many forms. This family-focused introvert loves watching others succeed so don't be afraid to share your story with her, she's an attentive listener who'll encourage your progress.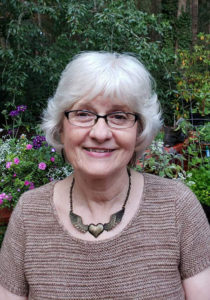 Peggy
Certified Ideal Protein Coach
Peggy has been a favorite among clients and staff alike since she joined our team in 2013. She is a health advocate and an expert in holistic living whose passion for nutrition is only exceeded by her love of faith and family. Peggy lost 50 pounds with the diet and says that "Ideal Protein was the jump start and major factor" in her improved self-care. "The educational materials, recipe ideas, motivational videos and the people involved with Ideal Protein are key factors that sustain me in my pursuit of vibrant health." This kind-hearted grandmother of 10 has three tips for staying healthy: love unconditionally, eat whole foods and keep your body moving.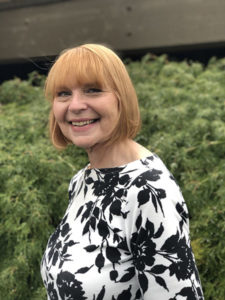 Karen
Certified Ideal Protein Coach
Karen loves encouraging clients on their health journeys and has been an integral part of our coaching team since 2015. She lost 117 pounds on Ideal Protein back in 2014 and has worked daily to maintain her loss ever since. "I move every day." This compassionate leader is known to walk the stairs as much as 6 times per day and revisits the diet every January to stay on track. "It's all about knowing the tools to stay healthy."
Debbie
Certified Ideal Protein Coach
Debbie lost 150 pounds on Ideal Protein in 2013. She joined our coaching team the following year. "When I first started, I didn't even eat vegetables. Now I crave them." Five years after her transformational weight loss, Debbie had regained much of her "lost" weight. Instead of avoiding the issue, she resumed the diet a second time, losing 125 pounds. Feeling healthier and looking better matter to this kind-hearted Supermom. She wants her clients to know they can always come back, especially if the scale starts to increase. "If I can do it, you can too." 
Our medically developed weight loss protocol and smarter lifestyle choices education offers dieters what they really want…a structured program that can put an end to constant dieting.
Silverdale Wellness Center is Authorized to Use the Ideal Protein Weight Loss Protocol and Products. The testimonials on this website are those of the individual that is identified, you should not necessarily expect to receive these results. Typical results vary from person to person and individual to individual when the Ideal Protein Weight Loss Protocol is followed properly. You should consult your physician or other health care professional before starting this or any other diet program to determine if it is right for your needs.
9220 Ridgetop BLVD Suite 100, Silverdale, WA 98383 – Phone: (360) 500-0311
Copyright © 2018 Ideal Protein All rights reserved.