Eating Properly is a Lifestyle not an Event
With Professional Weight Loss Coaching, You Can Make Your Weight Problems a Distant Memory
Scientifically speaking, losing weight is easy. To lose one pound of fat, you must burn approximately 3500 calories over and above what you already burn doing daily activities. To do this you could run a marathon, or exercise several hours a day while cutting your calories. Another option is Ideal Protein.
Contact us today and start down the path to smarter lifestyle choices!
Our Medically Developed Weight Loss Program Offers Dieters What They Really 
Want…a Structured Plan that Empowers You with the Knowledge to put an End to Constant Dieting
The Ideal Protein Weight Loss Protocol is a medically developed weight loss method with a balanced weight maintenance plan built right in. The four phase diet protocol is a journey of hope and enthusiasm with two core components – weight loss and weight maintenance via education to support better lifestyle choices.
Here's a small sample of some of Ideal Protein's key benefits: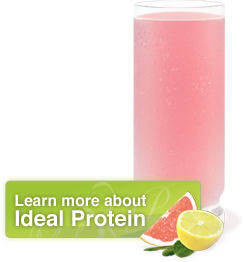 Doctor derived weight loss protocol;
A variety of Spicy, Sweet and Salty gourmet foods;
Gimmick free weight loss program;
Nutritional education to help you modify your lifestyle and maintain your new body weight;
High quality food program;
Our dieters learn how they can live at a stable weight after dieting.
Call Now (360) 500-0311 and Ask Us About Your Initial Weight Loss Assessment…Our Medically Developed Protocol can be Tailored to to Just About any Individual Regardless of Your Weight Loss Goals.
Our medically developed weight loss protocol and smarter lifestyle choices education offers dieters what they really want…a structured program that can put an end to constant dieting.
Silverdale Wellness Center is Authorized to Use the Ideal Protein Weight Loss Protocol and Products. The testimonials on this website are those of the individual that is identified, you should not necessarily expect to receive these results. Typical results vary from person to person and individual to individual when the Ideal Protein Weight Loss Protocol is followed properly. You should consult your physician or other health care professional before starting this or any other diet program to determine if it is right for your needs.
9220 Ridgetop BLVD Suite 100, Silverdale, WA 98383 – Phone: (360) 500-0311
Copyright © 2018 Ideal Protein All rights reserved.