Our Clinic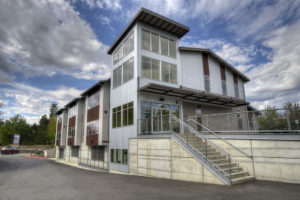 Silverdale Wellness Center provides a comprehensive environment for patients to receive exceptional care and education on how to improve and maintain health. Our goal is to be your wellness destination of choice, with friendly and knowledgeable staff in a modern facility. 
We take a multi-disciplinary approach to treating pain and inspiring wellness with the combination of chiropractic, massage therapy, psychological services, weight loss with Ideal Protein, Fit 3D body scanning and body contouring with LipoMelt.
Our medically developed weight loss protocol and smarter lifestyle choices education offers dieters what they really want…a structured program that can put an end to constant dieting.
Silverdale Wellness Center is Authorized to Use the Ideal Protein Weight Loss Protocol and Products. The testimonials on this website are those of the individual that is identified, you should not necessarily expect to receive these results. Typical results vary from person to person and individual to individual when the Ideal Protein Weight Loss Protocol is followed properly. You should consult your physician or other health care professional before starting this or any other diet program to determine if it is right for your needs.
9220 Ridgetop BLVD Suite 100, Silverdale, WA 98383 – Phone: (360) 500-0311
Copyright © 2018 Ideal Protein All rights reserved.